How does influencer marketing look In 2023 and Beyond?
As influencer marketing continues to grow in power and profits, the internet world has come to realize that far from a flash in the pan, the influencer marketing paradigm is here to stay. But how might it change going forward?
Influence Marketing —What Will The Future Look Like?
Influence marketing has grown tremendously over the past few years. With the rise of new social platforms such as TikTok, Snapchat, and Instagram, businesses have targeted their customers in new and improved ways.
Moreover, influencer marketing has proven itself to be a valuable marketing strategy, as people continue to look up to and relate to these influencers who are not celebrities, but people just like them with relatable experiences.
As influencer marketing continues to evolve, here are a few trends we think will predominate in the years to come.
The Rise Of Nano Influencers
Nano Influencers are social media content creators who have less than 10,000 followers. While big companies generally shrug off people with such relatively small followings, their impressive engagement rate of almost 9% compared to a mega influencer's engagement rate of less than 2% is making marketers take notice.
We are expecting more and more brands to work with nano influencers as they are inexpensive to work with, have a niche audience, and enjoy very high engagement rates. As consumers continue to turn away from mega and micro influencers who lose authenticity, larger and larger brands are likely to pursue nano influencers to make a more genuine connection with their target audience.
More Planning In Collaboration
In 2023, we will see more data-driven planning in marketing campaigns. Businesses, whether working with an influencer marketing agency or in-house, will be more focused on selecting credible influencers based on their following and engagement. Data, demographics, and analytics will be at the core of marketing campaigns rather than brand collaborations with influencers for their own sake.
More Raw Content
It's become abundantly clear that content is the KING of the internet. However, not every piece of content that is posted online is trusted by its target audience. Today's consumers know when content is real and from the heart, and when it was created by an influencer who has lost touch with their audience and is only going through the motions.
In 2023, more focus will be on producing real and raw content that people can relate to. Brands will look for influencers who are good communicators, not just amplifiers. More stress will be put on authentic content that will keep viewers engaged without it being too staged.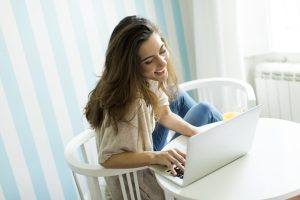 More Focus On Community
In 2023, we're expecting more attention towards creating a better society and giving back to the community in all aspects of life. Influencer marketing will follow suit as well. We are expecting influencers to use their platform and following to convey a positive message that makes the society better. Moreover, influence marketing will be used for promoting brands that are sustainable, make environmentally-friendly products, are inclusive, and give back to their community.
More Focus On Common Values
Next year, we are expecting brands to be more conscious of who they choose to work with. Simply having a large following won't cut it. Brands will expect influencers to have a clear purpose and voice. They will expect influencers to have deep insights about their audience so that when they work with them, they know what they will get out of it. Similarly, influencers will look for brands whose values, voice and purpose align with theirs.
Increased Demand For Video Content
It is estimated that video content will make up as much as 80% of all internet traffic by 2023. The wide range of mediums on which a brand and its influencers generates their content all require slightly different video content to appeal to the right target audience. This will make videos even more ubiquitous as TikTok continues to grow in popularity with older demographics.
More Influencer-Run Brands
You may have seen a lot of influencers creating their own e-commerce brands over the past few years.
We've seen Fashion Nova, BBG by Kayla Itsines, Seed Beauty by Kylie Jenner and Kim Kardashian, and much more come into the limelight and demonstrate the power of influencer marketing. In 2023, we are expecting more influencers to come up with their own brands.
Increased Third-Party Involvement
While some brands now have staff dedicated to managing influencer marketing campaigns, the vast majority of small businesses can't afford to hire someone with that specific skill set who will have time to perform that tedious task along with everything else that ends up on a marketer's plate. At the same time, a new crop of companies have formed to facilitate organic connections between influencers and brands.
For example, in a reversal from how influencer-brand pairings have been done in the past, PopTribe allows influencers to request products from brands they would like to promote. This ensures the influencer will be passionate about the product being promoted and gives them every incentive to create compelling content that drives enthusiastic traffic to the brand's website.
Savvy brands are taking advantage of these companies' expertise and outsourcing their influencer management. This allows their marketers to pursue other avenues to grow their business while particularly passionate nano influencers promote their products across Instagram and eventually TikTok.
Learn More and Join PopTribe today.